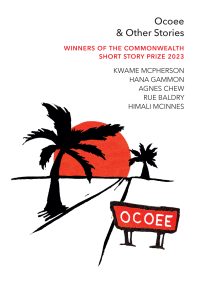 For the past dozen years, the Commonwealth Short Story Prize has been awarded for the best short fiction from the Commonwealth regions of Africa, Asia, Canada and Europe, the Caribbean, and the Pacific.
In Ocoee, the overall winning entry in 2023 by the Jamaican writer Kwame McPherson, a young Black motorist is pulled over by state troopers outside a small Florida town at night – and so begins a haunting, resonant odyssey through a history that refuses to die.
The other winning stories – by Hana Gammon (South Africa), Agnes Chew (Singapore), Rue Baldry (United Kingdom) and Himali McInnes (New Zealand) – feature different kinds of hauntings: eerie figures from childhood; the betrayal of a body fallen prey to disease; the spectre of class antagonism; and the wars that trail behind refugees even in their adopted homelands.
The Commonwealth Short Story Prize is a prestigious annual award for the best work of unpublished short fiction from within the Commonwealth. Managed by the Commonwealth Foundation, it was set up to inspire, develop and connect writers and storytellers across the five global regions.
---
ISBN 9781911475668 – Paperback – 110 mm x 160 mm – 160 pages
 – £4.99