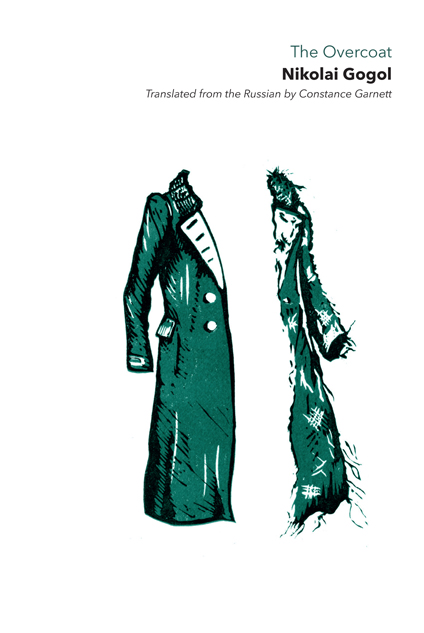 Akaki Akakievich, a solitary, unworldly government clerk, is often mocked by his colleagues – not least on account of his pathetically threadbare overcoat, no longer a match for the St Petersburg climate. Economising to the point of austerity, Akaki has a new overcoat made, thus transforming his life. Then, one dark night, the unthinkable happens…
By turns wry, sad, tender and satirical, Gogol's greatest short work provided the template for an entirely new way of storytelling in the modern age.
Nikolai Vasilevich Gogol was born in modern-day Ukraine and rose to literary fame in 1831 with the publication of his first collection of stories. His 1842 novel Dead Souls launched the Golden Age of Russian prose; ten years later, in a religious frenzy, he burned the second volume – and died within ten days.
---
ISBN 9781911475439 – Paperback – 110mm x 160 mm – 76 pages
 – £4.99