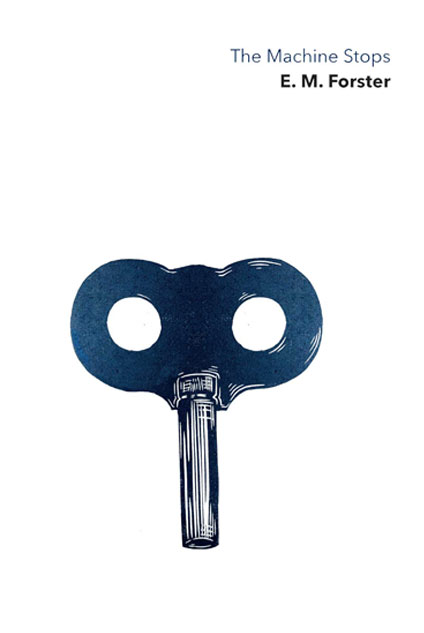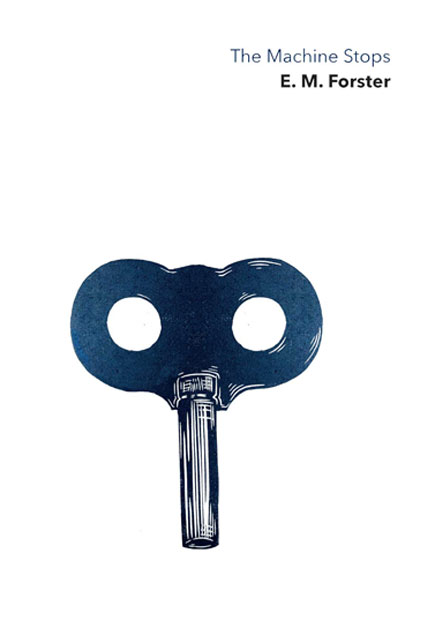 In the world of E. M. Forster's "The Machine Stops", the surface of the Earth has been rendered uninhabitable to most human beings, who now live below it – each isolated in his or her own room. The omnipotent Machine keeps them there, and provides for all needs and comforts, physical and spiritual. Travel is rare, either because it is forbidden or simply unpopular. Most people are content to conduct their lives at remote distance, and communicate through audiovisual devices, exchanging second-hand ideas and giving lectures. 
The denizens of this underground global society regard the Machine as a deity, forgetting that it is a creation of human beings in the first place.
Enter Kuno, a sensualist who has made clandestine visits to the surface and now yearns for a visit from his reluctant mother, Vashti, who lives across the world: "I want to see you not through the Machine … I want to speak to you not through the wearisome Machine."
When certain defects begin appearing in the workings of the Machine, they are accepted without question by believers in its centrality to all life, but not by the likes of Kuno. "The Machine stops," he says. Later, it becomes clear that action must be taken, even if no one quite knows what to do anymore … 
Although this story was written over a century ago, the world it portrays is an uncannily familiar one, not least in these days of COVID, social distancing and Zoom meetings.
Edward Morgan (E. M.) Forster (1879 – 1970)  was an English writer celebrated for his novels, which include A Room with a View, Howard's End, A Passage to India and Maurice. A member of the Bloomsbury Group, he was nominated for the Nobel Prize in Literature sixteen times.
---
ISBN 9781911475491 – Paperback – 110 mm x 160 mm – 160 pages
 – £4.99